TAXI BOAT FROM MANUEL ANTONIO TO SANTA TERESA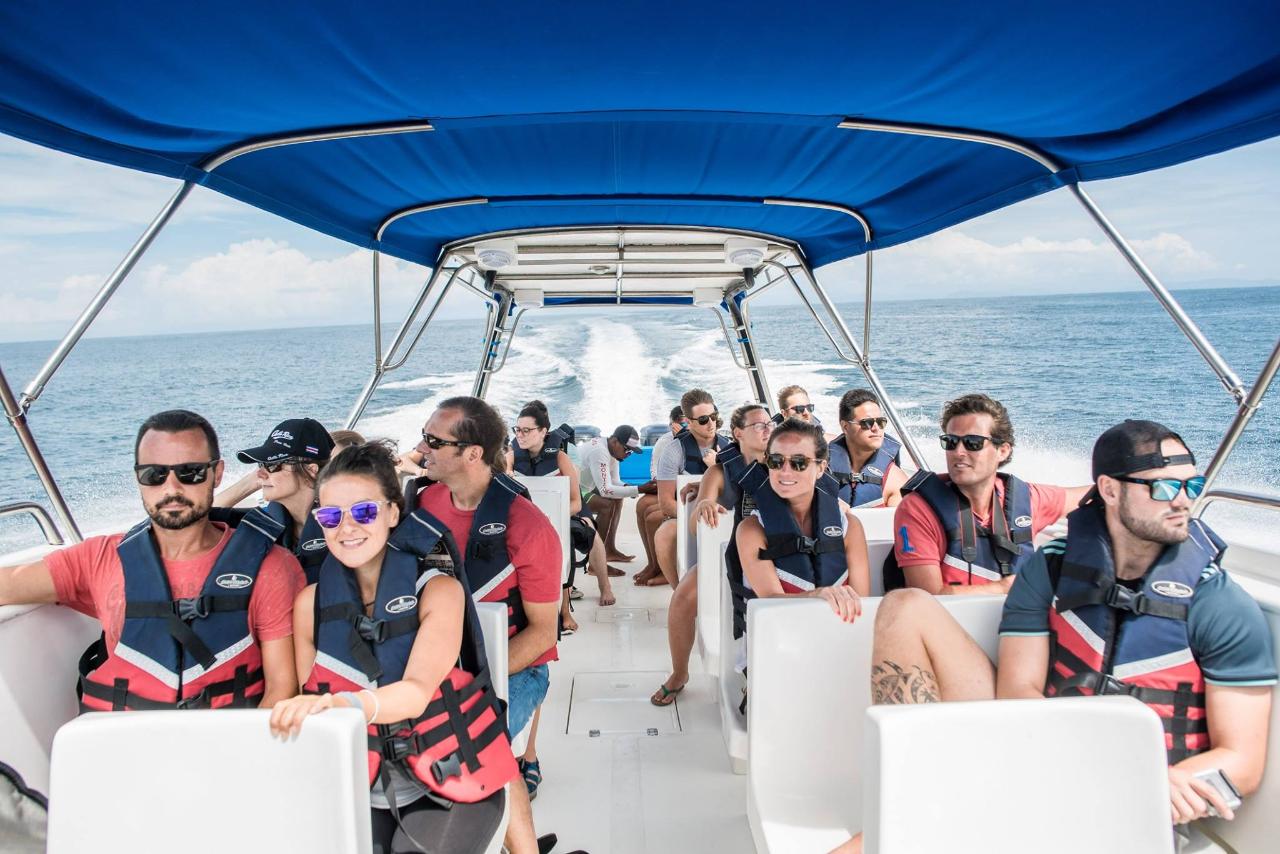 Duration: 3 Hours (approx.)
Product code: P4SQ9R
The Manuel Antonio to Santa Teresa Taxi-Boat service operates year round, making connections between these two famous destinations while having fun. If you want a ride to Montezuma, don't hesitate to take a Taxi-Boat.
WHAT DOES IT INCLUDE? All security equipment, Professional boat captain, Luggage transfer, Ground transportation, Permits and insurance for all on board. Luggage: 22 kg / 50 lbs maximum per person, normally a small backpack or a large suitcase or suitcase. $5 for one surfboard, $10 for two shortboards in a case, and $20 for longboards. Bicycles are NOT accepted. Pets only in a box for $20 (but we need to know in advance)
DEPARTURE: Depends on schedule.
**(1) Certain tour operators and shuttle companies require a minimum number of people to run the tour or transportation service. In the event that they do not meet this requirement, the tour will not be offered and we will work with you to book a different tour. (2) Tours may be canceled due to inclement weather, strikes, blocked roads, or any other reason beyond our control. (3) A client must cancel at least 48 hours in advance if they wish to cancel. Any reservation made less than 48 hours in advance must be canceled at least 8 hours in advance. (4) In the case of a cancellation by the tour operator, a refund will be offered to participating guests. (5) Selina is not responsible for any property or items lost during the tour. (6) For some tours / transportation / rental equipment, clients are required to sign a waiver at the Selina property. (7) The times in the descriptions are approximate times and are subject to change depending on availability and conditions.