CHOCOLATE & COFFEE TOUR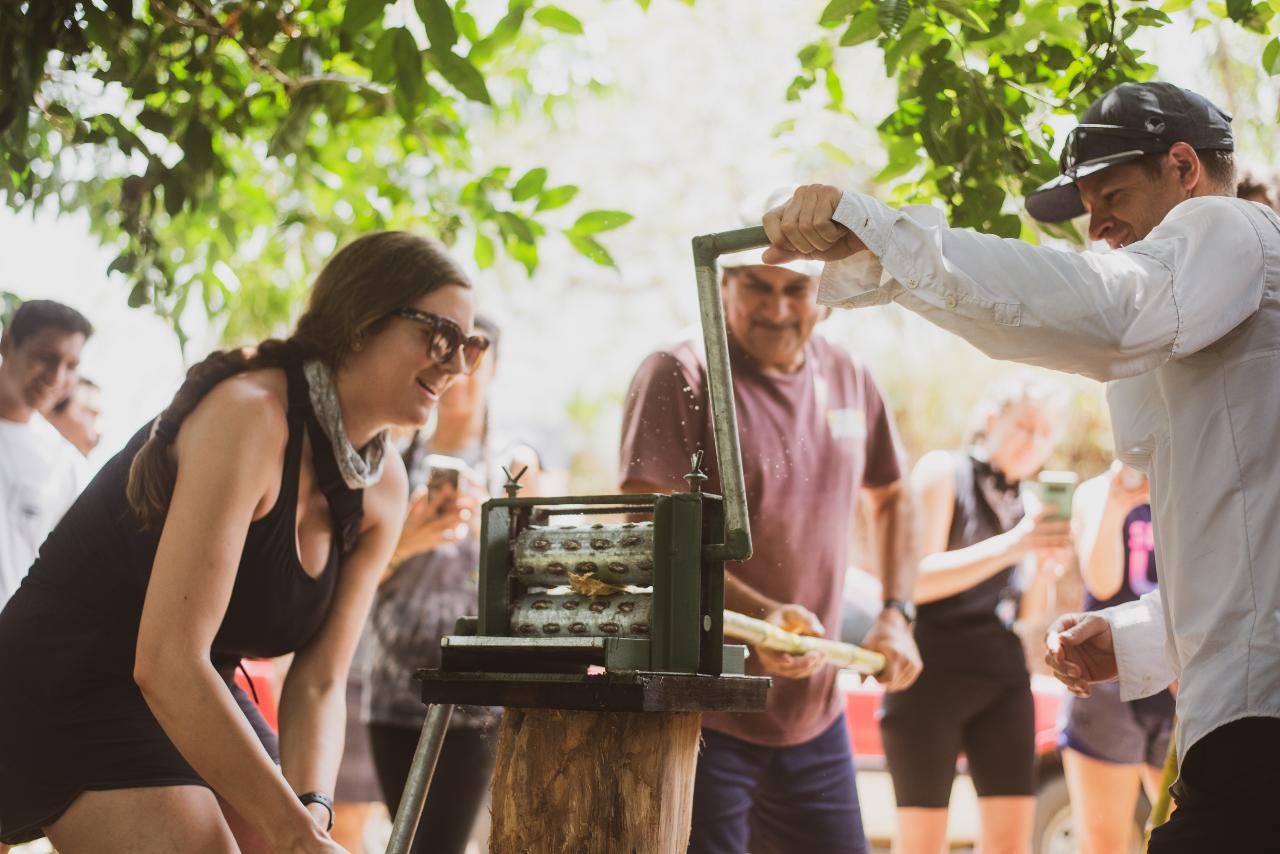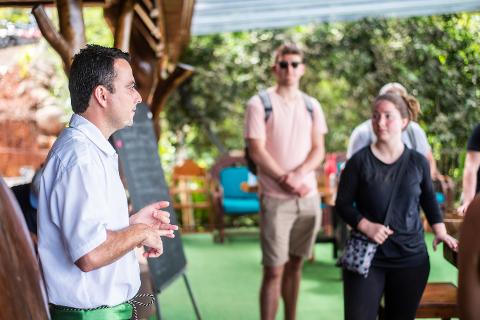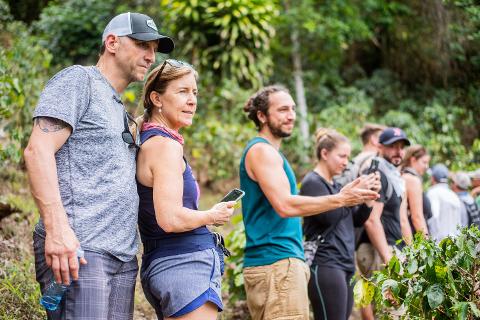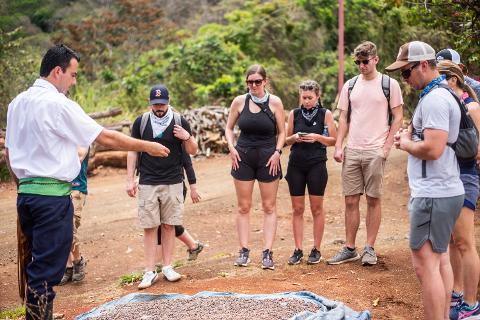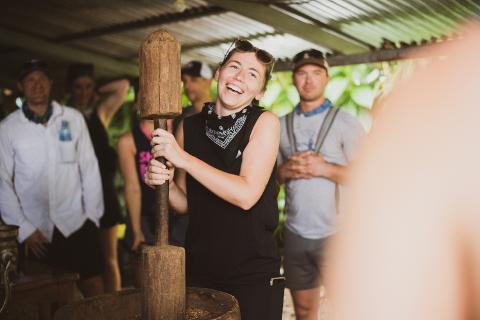 Duration: 3 Hours (approx.)
Location: Quepos, Provincia de Puntarenas
Product code: PTBVJW
We offer a combination of attractions! Firstly, the chocolate tour starts with the cultural and biological background of cacao in the world and here in Costa Rica. It further introduces you to the collecting, fermenting, grinding, and finally making of chocolate, the drink of the gods.
Secondly, we talk about coffee and its importance for Costa Rica's economic and cultural development. We have a showroom with important coffee-picking instruments and real coffee-producing plants to better explain the process of coffee production. We will show you how to make Café-Chorreado, the real Costa Rican practice of preparing coffee.
Finally, we will look at one of the most important aspects of Costa Rican culture and tradition, the trapiche, a sugar cane mill run by two beautiful oxen (Fast & Furious). Here we grind sugar cane to extract the juice and make all types of local and delicious candy (Dulce, Sobado, Espumas, and Miel) you can try. This is definitely the sweetest tour in the area.
WHAT DOES IT INCLUDE? Transportation, Tour Guide, Water, Coffee, and Chocolate & Candy tasting.
WHAT SHOULD I BRING? Closed Shoes, Camera, and Light Clothing.
DEPARTURE: 7:45 AM, 10:45 AM or 1:45 PM
DURATION: 3 Hours
Please keep in mind that in case of a cancellation, you must do so three days before the scheduled date of service.

**(1) Certain tour operators and shuttle companies require a minimum number of people to run the tour or transportation service. In the event that they do not meet this requirement, the tour will not be offered and we will work with you to book a different tour. (2) Tours may be canceled due to inclement weather, strikes, blocked roads, or any other reason beyond our control. (3) A client must cancel at least 48 hours in advance if they wish to cancel. Any reservation made less than 48 hours in advance must be canceled at least 8 hours in advance. (4) In the case of a cancellation by the tour operator, a refund will be offered to participating guests. (5) Selina is not responsible for any property or items lost during the tour. (6) For some tours / transportation / rental equipment, clients are required to sign a waiver at the Selina property. (7) The times in the descriptions are approximate times and are subject to change depending on availability and conditions.